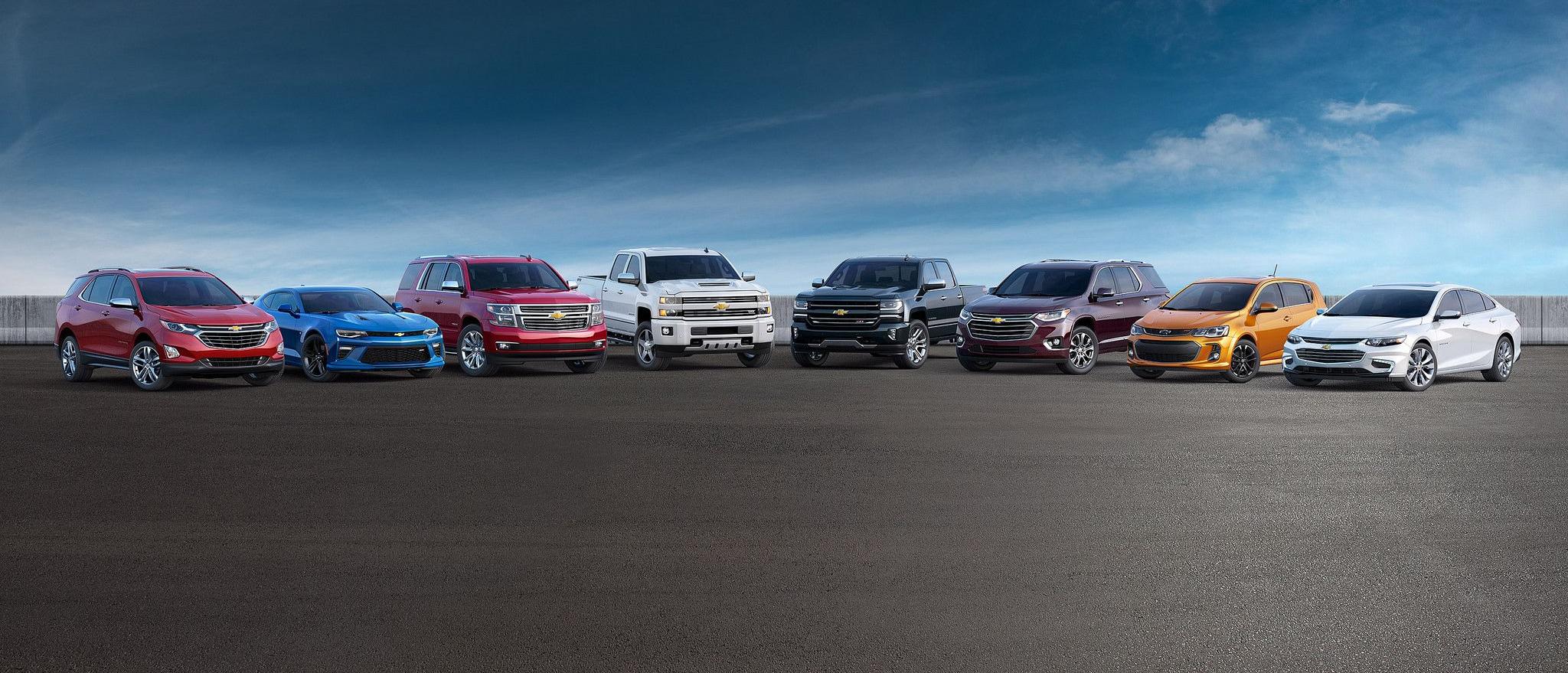 If you take a look at the lineup of vehicles at Sharon Chevrolet, you'll see that there are plenty of versatile options to suit a wide range of needs. From the smallest, most efficient sedans to the biggest, strongest pickup trucks, Chevrolet seems to have something for everyone. Each option has its own list of appealing benefits, and the brand itself is a solid choice for any modern driver.
Variety
When you're shopping for a car, you're making a major investment, so you don't want to settle for anything less than perfect. With such a wide-range of models in the Chevrolet lineup, drivers can pick just the right size and shape of vehicle for their needs. Plus, different trim levels, engine options, and features available within each model let drivers tweak the vehicle to their needs.  
Performance
A vehicle's performance capability is definitely something to consider when buying a car. Chevrolet builds cars like the Camaro, equipped with exhilarating engine options for some of the fastest performances on the market. Then there are options like the Silverado 2500 and 3500 heavy duty pickups which can exceed your towing expectations.
Safety
The entire lineup of Chevrolet vehicles boasts a variety of standard and available safety features. This makes Chevrolet a great brand for family travel, or for any driver who appreciates extra security and peace of mind on the road. Some features that you'll see in the 2018 Chevrolet lineup are Rear Cross Traffic Alert, Low-Speed Forward Automatic Braking, and Rear Vision Cameras.  
Connected Technology
In addition to advanced safety, these vehicles include advanced technology. Tools like the Chevrolet MyLink infotainment system, Apple CarPlay™, and Android Auto™ are included as standard features in some of the 2018 Chevrolet vehicles.  
History
Chevrolet has been around for over 100 years, and has never failed to release innovative vehicles that exceed driver expectations. With dozens of awards won over the years and consistently positive customer feedback and loyalty, it's clear that Chevrolet has always been an excellent option.   
Stop by Sharon Chevrolet to test drive multiple models to find the best Chevy to suit your preferences and needs.