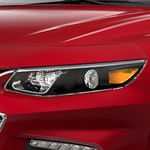 A Chevrolet Malibu is a car that comes with fantastic safety features. It's one of the best cars to drive in because you are guaranteed to come out safe and uninjured after a crash. Below are some of the safety features that keep you on the road without stress;

Security System
Most vehicles have been stolen because they lack the required security features. Things are much different when it comes to your new Chevy. It has a means of anticipating an unwanted form of vehicle intrusion. The vehicle comes with an ignition disable device that helps to prevent the engine from an authorized ignition. One is required to use the correct manufacturer's key so that the engine can start.

Anti-Lock Brakes
Anti-lock brakes shall help to detect when the tire has stopped rotating. It, therefore, modulates the brake's pressure so that it can give the tiresome space to turn. It will therefore help the car to rotate while still under brakes making it safer.